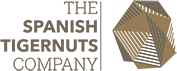 THE SPANISH TIGERNUTS COMPANY
Commercialisation of all kind of nuts. Focused on Tigernuts (Chufas).
Tigernuts, chufas, Erdmandeln / Tigernüsse, Souchet / Noix tigrée
We are specialised on Tigernuts (lat: Cyperus Sculentus Lativum) supply. We always have stock for its different uses:
Food industry
Horchata drink (Tigernuts juice)
Fishing

The Company
At THE SPANISH TIGERNUTS COMPANY SL we are a valencian company established at the end of XX Century with contrasted experience in the market. Our main activity is the commercialisation of all kind of nuts, having focused our selling efforts on a typical valencian product as is Tigernuts (Chufas).
We can offer this small tuber in different sizes and packaging, ensuring always to serve a first quality product in perfect conditions, satisfying our customers' demands.
We are specialized in the treatment of the product once dried up, applying the following processes once it arrives to our warehouse:

Sieving and cleanness
Tigernuts are introduced in a hopper from where the goods start passing slowly to the machine to select them by size. We have the possibility of processing the product at customers' like, despite we offer some fixed calibrations that, because of our experience, have demonstrated to widely accomplish the demands of all the different markets.
Sizes are:
Micro Quality (6 mm – 7 mm)
Standard Quality (8 mm – 9 mm – 10 mm – 11 mm)
Large Quality (12 mm – 13 mm – 14 mm – 15 mm)
The sieving machinery, apart from selecting the products by size, cleans on the product removing the small sticks, dust and rest of plants not eliminated in the previous washing before lifting process.
Once the product is about to finish the sifting and cleanness process, when the product is completely clean, Tigernuts are introduced in an optical selection machine, where the product is chromatically selected, leaving only the Tigernuts that fulfil all the quality standards and eliminating those who are less attractive.
Cleanness volume/Hour: 1.000 Kgs.

Elimination of stones from the product
After the main Cleaning of the product, Tigernuts are transported through a conveyor belt to the following machine, where the stones are separated from the product using the latest up-to-date technology and machinery. This machinery is a sophisticated gravity system to remove all stones and unwanted particles to enable us to grade the nuts by size and quality. This system takes off the stones, permitting its separation from the product to sell. This machine is equipped with several regulators that permit adapting its operations to a wide range of particles and seeds.
Applicable regulations are:
Product flow regulation
Fanning speed regulation in function of the product to treat
Inclination angle adjustment which helps gravity separation
Output stones control to avoid obstruction
Sieve movement adjustment

Bagging
Tigernuts, once finished the process of eliminating the stones, are bagged into polypropylene bags, as this kind of bag is really tough and permits product transpiration, offering a fresh appearance even alter several months after this process. Our company can prepare the following packaging:
10,00 Kgs.
12,50 Kgs.
20,00 Kgs.
25,00 Kgs.
50,00 Kgs.
We also can pack the product in big-bags of different weights.

Our company's goal is to satisfy all needs from our customers in process and packaging of Tigernuts.
Please get in touch with us if you want more information.